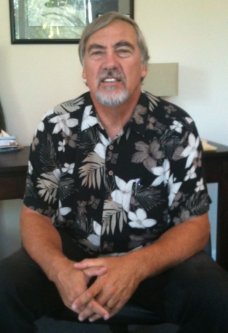 Background and Experience
I am a licensed marriage and family therapist. What a privilege it is to work in people's lives where only few people are allowed to go. To deal with a person's psyche with compassion and sensitivity is my greatest joy. I especially enjoy the results found with couples using Emotionally Focused Couples Therapy. I spent a week of training at the Arizona EFT site called an externship. The idea is to understand that our secondary emotions such as: anger, fear, frustrations and the acting out of these emotions separate people. But the sharing with each other of our primary emotions such as: hurt, loss, rejection, abandonment, insecurity etc. actually draw individuals together. Our primary emotions and needs, trigger our harmful secondary emotions developing a cycle that many couples see, but can't break free of it. Our effort is to understand this cycle and its sources and to equip each to fight against the cycle, not each other.
I have been trained in Trauma Focused Therapy (TFT) which can help people deal with the trauma caused by numerous childhood experiences such as: physical abuse, sexual abuse, divorce, accidents, death etc. Many people need to process these experiences as an adult, with a trained therapist to release the confusion, hurt, fear, shame and guilt that these experiences create. I am especially concerned about helping the one in three women who have been sexually abused as a child. Such trauma seems to negatively affect so many women's future relationships.
For biblical Christians, it is important to know that your therapist has a God-first focus. I am a born-again believer and I have spent 28 years knowing and putting into practical use the principles of God's word. In my recent studies in counseling psychology, many men and women have developed theories about human behavior. So many theorists have discovered truths that have been written long ago in His word. I believe that "all truth is God's truth". I focus on the tried and true treatment methods that ring true for me and align with the Bible. Everyone benefits from this focus. I use what Carl Rodgers "discovered" and coined which is "unconditional positive regard" or in other words, a Godly, non-judgmental attitude toward my clients.